Port Macquarie Taxi's Media and Community Relations Manager Mel Haverfield, joins a group of inspiring local women in the special International Women's Day March 2017 edition of the Greater Port Macquarie Focus.
How do you define your business's unique selling point?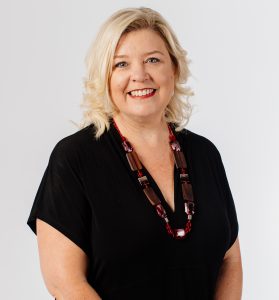 Port Macquarie Taxis is the largest 24/7, door to door passenger transport service in the Port Macquarie Regional City area. Our extensive fleet of hybrid sedans and custom vehicles cater for a comprehensive range of passenger needs. Accredited drivers are trained in specialist areas of aged care, transporting special needs children to school, wheelchair care and dementia awareness. With the Port Macquarie electorate ranked as the third highest dementia prevalent area in NSW and 50-60% of our regular customer base being aged, we are proud to be an approved Dementia Friendly Organisation through Alzheimers Australia. Our network adheres to strict safety and security standards that are co-regulated and overseen by the government. Every taxi is fitted with standard in-vehicle technology such as security cameras and GPS tracking; providing peace of mind you are always travelling in safety.
What does the IWD 2017 campaign theme: #BeBoldForChange mean to you?
The theme #BeBoldForChange bears a strong relevance for our business and industry.
Recent regulation reforms for Taxis and Hire Cars has called for adaptation like never before. Embracing the technological and societal shifts of passenger expectations, we will continue to invest in upgrades to our booking app, website, driver training and strengthening of community engagement. Appealing for more women to consider a career as an accredited driver will be a key focus for Port Macquarie Taxis in 2017. Currently we have three very skilled female drivers, who share an easy & caring relationship with regular customers and visitors.